More McNeese students taking advantage of new crosswalks
Published: Aug. 17, 2011 at 6:29 PM CDT
|
Updated: Aug. 17, 2011 at 11:26 PM CDT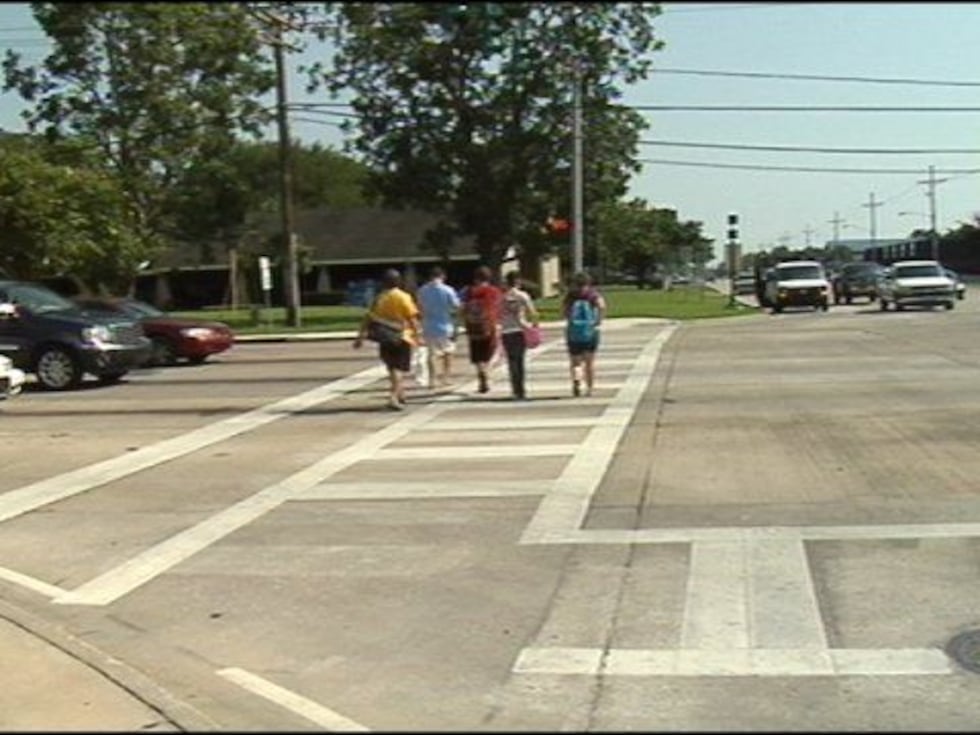 LAKE CHARLES, LA (KPLC) - As a new school year begins at McNeese State University, student pedestrians appear to be taking advantage of the safety measures implemented over the last several months, following a tragic accident that claimed the life of a freshman last October.
That student, Ashlea Richard, Welsh, was struck by a vehicle while on her way to class. Richard parked in the freshman parking lot on McNeese Street and had to cross a busy intersection to get to campus. Richard later died from her injuries.
Following the accident, students complained about the inadequate crosswalks around campus, especially near the intersection of McNeese and Common. Many students told 7 News they'd rather jaywalk than attempt crossing at the crosswalks.
In the last year, the university, city, parish and state teamed up to make the crossings safer.
"A number of things have been done to really help us ensure pedestrian safety, the safety of our students as they try to get to and from parking lots and to class," said MSU spokeswoman Candace Townsend.
New signage has gone up; monitors warning students how much time they have to cross have been installed; the crosswalks surrounding campus have been repainted to make them more visible; the city has lowered the speed limit to 25MPH in some areas around campus and crews have extended the sidewalk in front of the alumni center to the intersection/crosswalk.
The efforts appear to be paying off.
On Wednesday afternoon, 7 News did not see any students jaywalking near the intersection where last year's accident occurred. All of them were using the crosswalks. However, some motorists said students were still darting across the roadway during the morning without using the crosswalks.
"[Jaywalking] is way too dangerous, especially on these crosswalks cause you've got four sides of traffic going and a lot of these people, they're not paying attention to pedestrians," said MSU freshman Jennifer Robinson.
Robinson said the university has been proactive about making sure freshmen learned from last year's tragedy.
"Right in the beginning of orientation, I think it was the president or somebody who talked to us about it, saying that those crosswalks were there and he told the story about what happened last year and how important it is to use the crosswalks," said Robinson.
"We've made a very concerted effort to communicate to our students, internal communication on campus, about the importance of students, when they are pedestrians, that even though they do have the right of way, they still need to stop and look before they cross the street," said Townsend.
In addition, members of the student government association were on hand Wednesday morning to greet incoming freshmen at the freshmen parking lot to tell them about the need to use the crosswalks.
Copyright 2011 KPLC. All rights reserved.