8-foot albino boa constrictor startles car technicians working on engine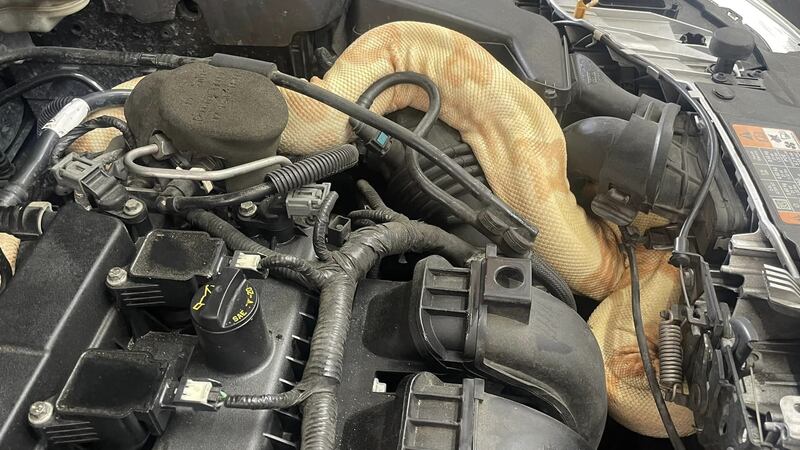 Published: Sep. 26, 2023 at 12:48 PM CDT
MYRTLE BEACH, S.C. (WMBF/Gray News) – An eight-foot albino boa constrictor startled technicians at a car dealership in Myrtle Beach when they looked under the hood of a car Tuesday morning.
Matt Trudeau, who works as a senior master technician at Beach Automotive Group, took pictures of the monster snake.
Trudeau said the car was brought in for issues that were not snake-related. He explained that his co-worker, Tony Galli, test drove the car Monday and then brought it into the shop.
Tuesday morning, Galli opened the hood of the car and discovered the albino boa constrictor.
Trudeau and another person in the area known for critter removal worked together to remove the snake from the car.
Now, they are trying to find the snake a home.
Copyright 2023 WMBF via Gray Media Group, Inc. All rights reserved.