Jamaal Williams brings his warrior mentality to the Saints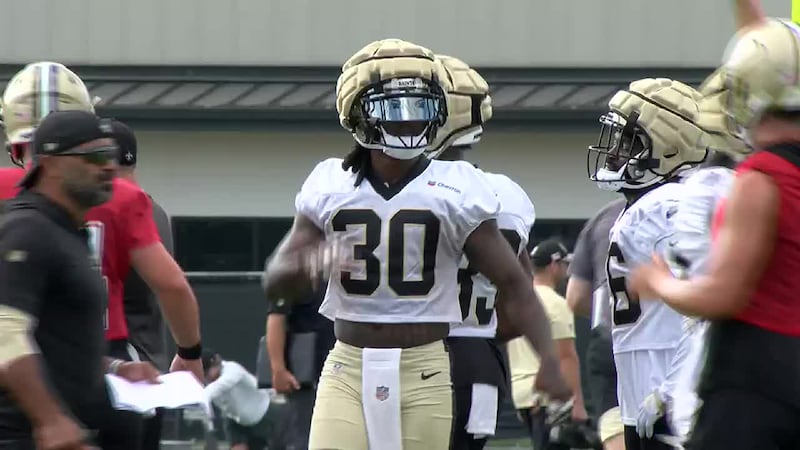 Published: Jul. 28, 2023 at 4:04 PM CDT
NEW ORLEANS (WVUE) - Jamaal Williams signed with the Saints a little over four months ago, and the running back has learned quickly the Who-Dats are in a league of their own.
"They're some troopers, they be outside. I can't figure out why. I'm out there, but they're some troopers. I appreciate them coming out. I appreciate them having so much energy," said Jamaal Williams.
But Williams might've lost a little street cred with Saints fans after his breakdown of beignets.
"Yeah, I'm not impressed. It's just a funnel cake. I'm sorry it's just a funnel cake. So the beignets are just a funnel cake. I'm sorry, I just got here. I respect y'all and your beignets and all that. In California, we call them funnel cakes. I tasted it, it's taste like a funnel. But it's good y'all," said Williams.
Now Williams isn't paid to be a food critic, he's here to score touchdowns, and he does it better than most.
"We the most warriors on the team. We deal with everybody. The d-line, linebackers, and db's. Our position is where warriors are at. If you don't have warriors at running back, you're not going to have a good team," said Williams.
Williams led the NFL in rushing touchdowns with 17 last year. The second-best, way behind with 13.
See a spelling or grammar error in our story? Click Here to report it. Please include the headline.
Subscribe to the Fox 8 YouTube channel.
Copyright 2023 WVUE. All rights reserved.