Shreveport murder suspect arrested in Texas after body found in trunk of car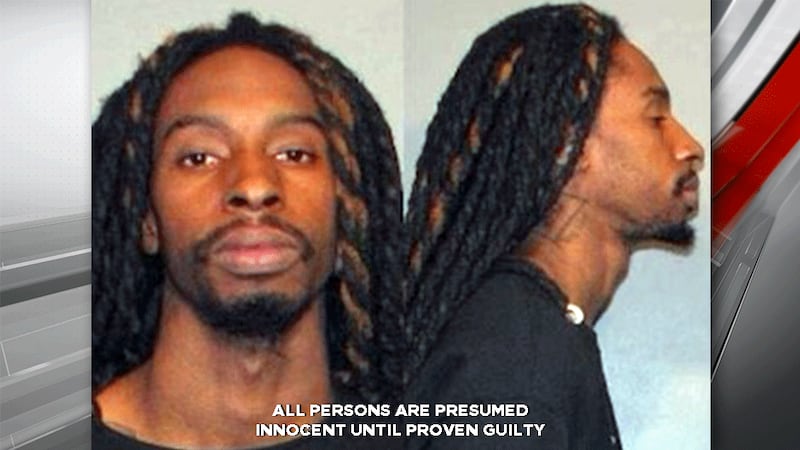 Published: Jul. 6, 2023 at 12:00 PM CDT
|
Updated: Jul. 6, 2023 at 7:10 PM CDT
SAN AUGUSTINE COUNTY, Texas (KSLA) - A murder suspect from Shreveport, who is believed to be behind the death of 20-year-old Terry Morris, has been arrested in San Augustine, Texas.
Sheriff Robert Cartwright says around 4 p.m. Wednesday, July 5, Morris was murdered in Shreveport. The alleged suspect, Kenavion Marquise Baker, 26, then left Shreveport and fled the city.
A nationwide BOLO (be on the lookout) was issued for a black 2021 Toyota Corolla. Later that night, the Shreveport Police Department gathered information that the car was traveling toward Texas. Sabine Parish Deputies began a search and alerted the San Augustine County Sheriff's Department, say officials with SPD.
Authorities pinged Baker's phone, and a 15-minute car chase began that eventually ended in San Augustine County. That's when the sheriff says Baker abandoned the car and ran off.
According to officials, police found the car abandoned on private property. Inside the trunk, a body was discovered.
At this time, the man has not been positively identified. Texas authorities will perform an autopsy.
K9s and helicopters from DeSoto Parish were called in for assistance finding Baker.
On Thursday morning around 6:30 a.m., Sheriff Cartwright says Baker approached a few men who were working on a house. They called police, who quickly came to arrest him.
A warrant was obtained for Baker, and he is charged with one count of second-degree murder in connection with the incident. He will be extradited back to Louisiana at a later date.
Copyright 2023 KSLA. All rights reserved.