GRAPHIC WARNING: Body cam footage released in officer-involved shooting death of Alonzo Bagley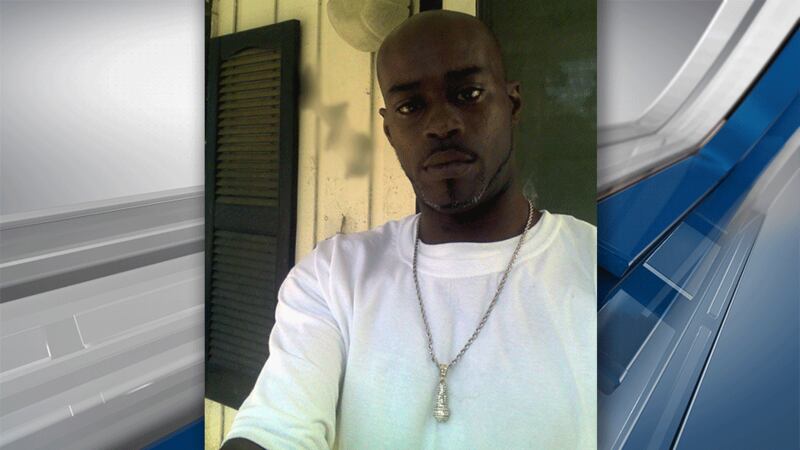 Published: Feb. 16, 2023 at 9:32 AM CST
|
Updated: Feb. 17, 2023 at 6:28 AM CST
SHREVEPORT, La. (KSLA) - Louisiana State Police has released body cam footage from the officer-involved shooting death of 43-year-old Alonzo Bagley, which happened Feb. 3.
The footage is graphic and should be viewed with discretion.
GRAPHIC WARNING
Officer Alexander Tyler, 23, was booked Thursday morning (Feb. 16) on one count of negligent homicide after a warrant was issued for his arrest by the 1st Judicial District Court of Caddo Parish.
After a bond hearing, the judge set Tyler's bond at $25,000. He bonded out around 3:30 p.m. Thursday. Arraignment is set for April 3. Attorney J. Dhu Thompson, representative for Tyler, spoke to KSLA outside the Caddo Parish Courthouse just before 1 p.m. He said they were hoping no charge would be filed.
"These are split-second decisions that officers have to make. You know, if charges are brought, we'll be prepared to defend them. You and I have the benefit of hindsight, we can sit down in a comfortable room with a cup of coffee and review this video. That's not the position that Officer Tyler was in, or any other officer that puts his life on the line on a day-to-day basis and encounters these type of situations."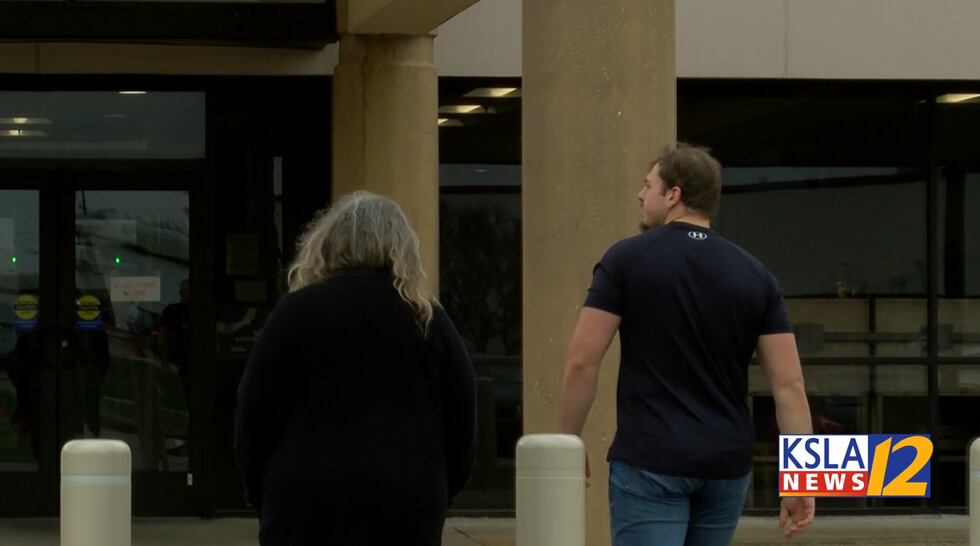 Tyler shot and killed 43-year-old Alonzo Bagley on Friday, Feb. 3 at Villa Norté Apartments. He was placed on administrative leave Feb. 3, pending the investigation by Louisiana State Police.
The affidavit for the arrest warrant states a 911 call was made Feb. 3 at 10:51 p.m. Officer Tyler and another SPD officer responded to the apartment on the second floor of the complex. Bagley answered the door and identified himself to officers. Officials say the officers were invited into the apartment and were told Bagley was disturbing the peace. Bagley told officers he needed to put his dog away and the second officer told him to sit down.
According to the affidavit, the person who made the 911 call told police Bagley was drunk. At that time, Bagley started walking to the back of the apartment. He went into the bedroom and closed the door behind him. The document says the second officer opened the bedroom door and went inside, followed by Tyler.
FULL ARREST WARRANT:
Officials say the second officer saw Bagley grab something off the nightstand and exit a back door onto the balcony area. Both officers drew their pistols as Bagley jumped over the balcony rail to the ground below. Officer Tyler told dispatch Bagley was running and started chasing him. According to the affidavit, Tyler's firearm remained in his right hand as he gave dispatch a description of Bagley.
The affidavit says Tyler continued running after Bagley, pausing to ask residents on their balcony which way he went. He had his firearm pointed straight ahead when he reached a brick entryway. When Bagley began to exit the entryway, Tyler fired one time and fatally struck him in the chest.
After Tyler fired his weapon, the document says Alonzo had his hands empty and above his head, saying, "Oh Lord, oh God, you shot me." Both officers began rendering first aid. After this, Tyler removed himself from the scene. Officials say he made multiple statements claiming the suspect came toward him and he couldn't see his hands. No weapon was found on or near Bagley.
Body cam footage from both officers was received and reviewed by LSP. Eyewitness interviews were also conducted and the crime scene was processed for evidence by LSP.
The document states Tyler committed the offense of negligent homicide based on the following:
There were no known reports made to the responding officers that Bagley was in possession of a dangerous weapon.

There were no weapons observed by the officers at the time of the incident.

No arguable facts were provided to the affiant that would justify the need for deadly force to apprehend Bagley, to protect himself or others in self-defense, or to prevent Bagley's escape.
Members of Bagley's family filed a lawsuit against Tyler for violations of Bagley's Fourth Amendment rights.
Bagley's family and Attorney Ron Haley held a news conference in Government Plaza at 2 p.m. Thursday, Feb. 16. Haley said he watched the body cam footage with the family, and they were thankful for Tyler's arrest.
"Flight is not a death sentence. Flight does not mean shoot to kill. Flight does not mean judge, jury and executioner," he said.
Haley thanked LSP for its swift investigation, but said training and bias needs to be evaluated within the Shreveport Police Department. He also called for the immediate termination of Tyler.
Bagley's brother, Xavier Sudds, said the family is still processing their thoughts and emotions after seeing the body cam footage.
"There was no need for my brother to lose his life over a 911 call with no threat there," he said. "I want Alonzo's death to mean something at the end of the day."
Mayor Tom Arceneaux held a press conference at 4 p.m. the same day. He said it was hard for him to view the body cam footage and imagines it was "excruciating" for Bagley's family to see. Arceneaux also apologized for not offering his condolences to the family sooner than he did.
Arceneaux said the disciplinary process for Officer Tyler had begun and will be conducted in line with the Police Officer Bill of Rights.
Chief Wayne Smith said the investigative process into both Tyler and SPD's administration is ongoing and began immediately after Tyler was placed on leave. He said any new information will be released in a timely manner, with swift action being taken when the process concludes.
Viewing of Bagley's body will be held Friday, Feb. 17 at Precious Memories Mortuary in Shreveport from 1 to 8 p.m. His funeral will be held Saturday, Feb. 18 at New Elizabeth Church at 11 a.m.
Copyright 2023 KSLA. All rights reserved.