Holiday Helpings Family Meal Giveaway
Published: Dec. 15, 2020 at 11:29 AM CST
LAKE CHARLES, La. (KPLC) - The Disaster Resource Group has donated meal kits for 2,000 families for Lake Charles families that have been impacted by Hurricanes Laura and Delta.
The meal kits will be given away on Saturday, Dec. 19, 2020, at the Lake Charles Civic Center.
The meals are portioned and packed to feed eight to ten people. There will also be a specially catered, traditional rotisserie turkey with all the trimmings provided free and via a no-contact vehicle distribution event called the "Holiday Helpings Family Meal Giveaway."
The distribution will begin at 10 a.m. and will continue until all the meals have been donated on a first-come, first-served basis.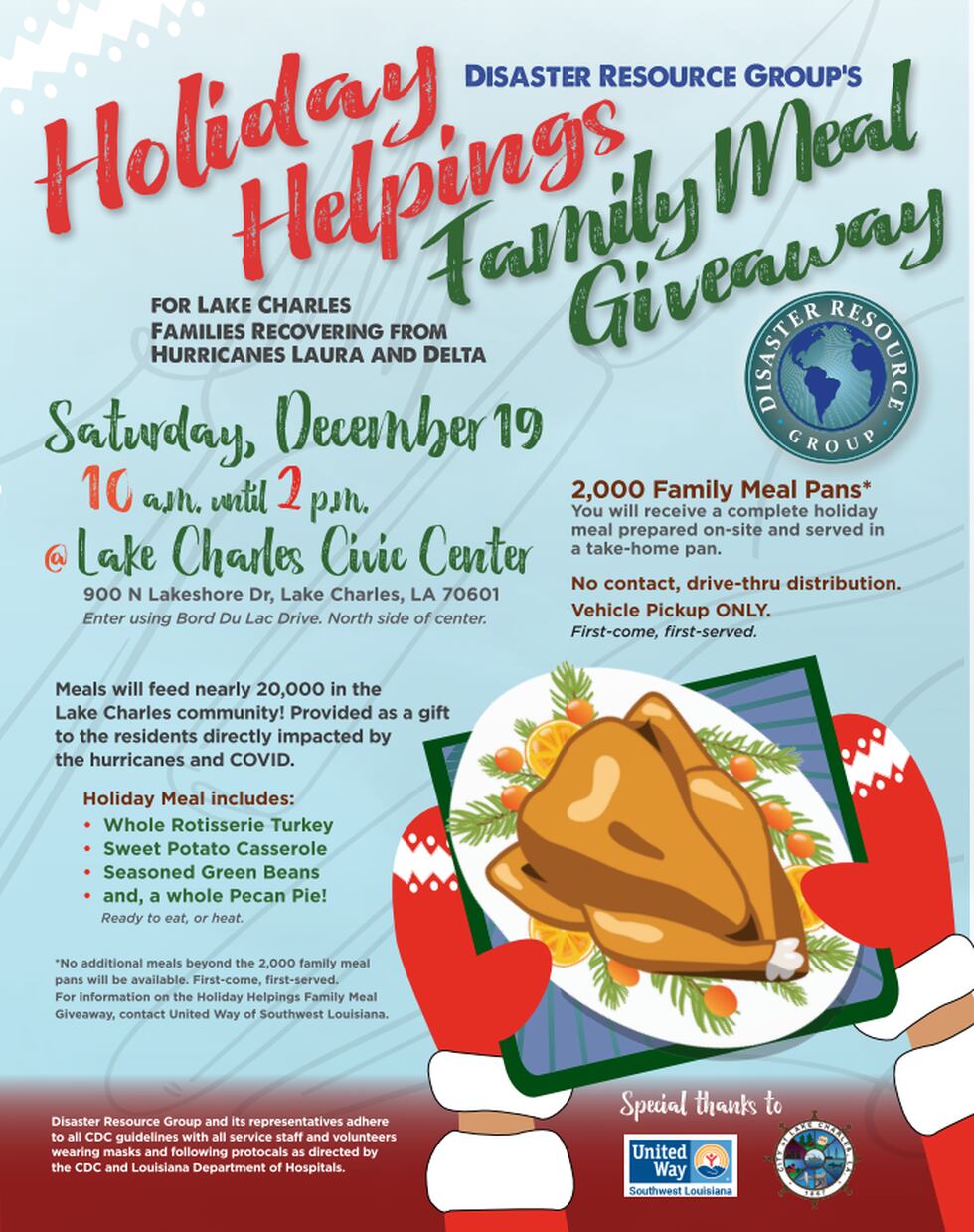 Vehicles will need to enter the Lake Charles Civic Center, 900 N. Lakeshore Drive, via Bord Du Lac Drive on the north side of the facility, and follow the signs.
Disaster Resource Group will be working with the Lake Charles Mayor's Office and the United Way of Southwest Louisiana to manage the event.
For information on this event, you can call United Way of Southwest Louisiana, Tami Chrisope at (337) 433-1088.
Copyright 2020 KPLC. All rights reserved.