Jefferson Parish Schools Superintendent selected for state's top education job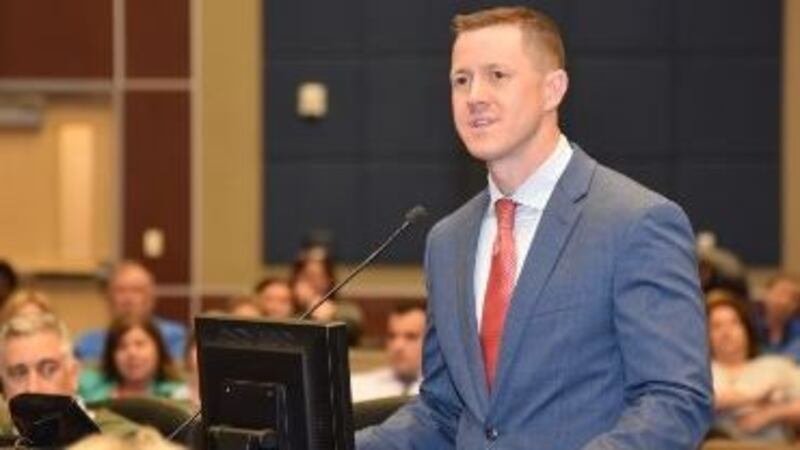 Updated: May. 20, 2020 at 12:36 PM CDT
BATON ROUGE, La. (WVUE) -Jefferson Parish Schools Superintendent Dr. Cade Brumely has been selected to take on the state's top education job.
Wednesday morning the Board of Elementary and Secondary Education voted eight to three to select Dr. Brumley as the next state Superintendent of Education for Louisiana.
According to a tweet from the Associated Press, the process took two rounds of voting before the board selected Brumley from the three nominees.
Dr. Henderson Lewis, Jr., Superintendent of Schools for New Orleans Public Schools, released a statement congratulating Brumley.
"I would like to congratulate Superintendent Dr. Cade Brumley on being appointed by the Board of Elementary and Secondary Education as our next State Superintendent of Education! Dr. Brumley is an experienced leader who is committed to improving outcomes for the children of Louisiana. I look forward to working with Dr. Brumley in this new role, as he leads teaching and learning efforts statewide on behalf of our students and educators," said Dr. Lewis.
The Louisiana Association of Business and Industry also congratulated Brumley saying, "We look forward to partnering with Dr. Brumley and BESE to continue on an innovative policy pathway that prioritizes students and high-quality learning environments of all kinds. Due to the challenges posed by COVID-19, a sense of urgency is especially critical to guide school districts and leaders to take bold and creative actions that guarantee a solid learning foundation for all students."
Copyright 2020 WVUE. All rights reserved.