Carnival Cruise Line cancels voyages from New Orleans through end of August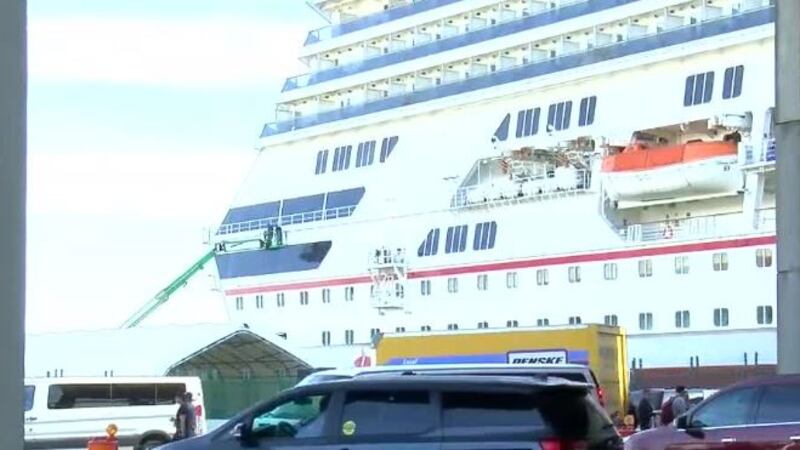 Published: May. 4, 2020 at 4:48 PM CDT
MIAMI, Fl. (WVUE) -Carnival Cruise Line announced Monday of its plan to phase in a resumption in our North American service this Summer, beginning on Aug. 1 with a total of eight ships from Miami, Port Canaveral and Galveston. In connection with this plan, a pause in operations will be extended in all other North American and Australian markets through August 31.
The key elements include:
All North American cruises from June 27 to July 31 will be cancelled.

Beginning August 1, we plan to resume cruises on the following ships:

Galveston: Carnival Dream, Carnival Freedom and Carnival Vista

Miami: Carnival Horizon, Carnival Magic and Carnival Sensation

Port Canaveral: Carnival Breeze and Carnival Elation.

Other than the above referenced service from Galveston, Miami, and Port Canaveral, all other North American and Australian homeport cruises will be cancelled through August 31.

All Carnival Spirit Alaskan cruises from Seattle will be cancelled, as well as the Carnival Spirit Vancouver-Honolulu cruise on September 25 and the Honolulu-Brisbane transpacific cruise on October 6.

All Carnival Splendor cruises in Australia from June 19 to August 31 will be cancelled.
Impacted guests and their travel advisors are being notified by email, including options for a combined future cruise credit (FCC) and onboard credit (OBC) package, or a full refund. Booked guests can make their selection online, alleviating the need to contact Carnival's customer service center, which is still operating in a work-from-home status due to locally-imposed office closures in South Florida.
Copyright 2020 WVUE. All rights reserved.