No. 20 LSU gets past Southeastern at The Box
LSU Baseball (8-5)
Updated: Mar. 3, 2020 at 11:59 PM CST
BATON ROUGE, La. (WAFB) - The No. 20 LSU baseball team gave up a couple of runs late but had a big enough lead to get the win over Southeastern Louisiana at Alex Box Stadium in a midweek matchup on Tuesday, March 3.
The Tigers (8-5) held on for the 6-3 win over the Lions (5-7).
RELATED STORIES:
LSU jumped out to the lead in the bottom of the first inning. Drew Bianco scored on a groundout by Daniel Cabrera to make it 1-0.
The Tigers extended their lead in the second inning. Giovanni DiGiacomo hit a single through the right side that scored Saul Garza. Then, Collier Cranford doubled to right center field to send DiGiacomo home to make it 3-0.
Southeastern got on the board in the top of the third inning. A single up the middle by Christian Garcia allowed Connor Manola to score to make it 3-1.
In the bottom of the inning, Cade Doughty blasted a two-run shot to left center to put LSU up 5-1. The Tigers scored another run in the bottom of the fifth to go up 6-1.
A solo home run by Jacob Burke in the top of the sixth made it 6-2. The Lions then scored a run in the seventh to make it 6-3.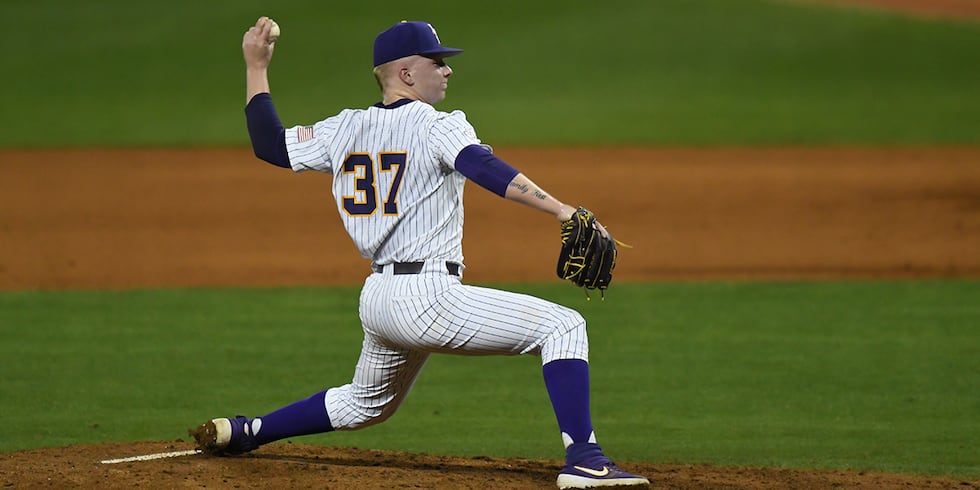 Brandon Kaminer (2-1) started on the mound for LSU and earned the win. He gave up one run on three hits and struck out two in three innings of work. Devin Fontenot picked up his third save of the season.
Daniel Dugas (0-3) started for Southeastern and suffered the loss.
The Tigers currently lead the series over the Lions, 72-18. The series between the two schools started back in 1937 and LSU has won 26 of the last 28 meetings. Last season, LSU won 6-5 over SLU in Alex Box.
Click here to report a typo.
____________
Keep up with more LSU sports news, even when you're on the go.
Also, get additional sports information on our social media platforms.
Like the WAFB Sports Facebook Page and Follow WAFB 9Sports on Twitter
____________
Copyright 2020 WAFB. All rights reserved.